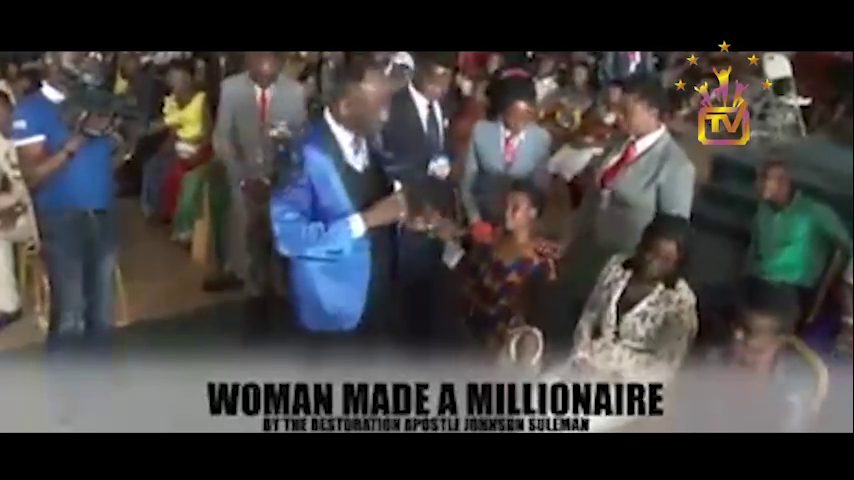 Hajara Alabi, a mother of two, whose husband abandoned her and her children under the guise of working in Asaba, became a millionaire in a program organized by Omega Fire Ministries.
That fateful day, the General Overseer, Apostle Suleman was ministering, then called her name for her to come out. He mentioned her case that she goes to bed crying because she is unable to meet all her needs and things were not going well with her business. She acknowledged the fact and said it was very true.
Then, Apostle Johnson Suleman said her story was going to change at that moment, he told his wife to give the woman the sum of #500,000 and the keys to a new store which has been paid for two years to enable her to start a business.
He also encouraged people to contribute and help her also. Different people started helping her with sums of money like ₦2,000, ₦3,000, ₦5,000. Everything totaled a sum of ₦1,765,000 and the woman expressed her heartfelt gratitude to them all.